Desktop Publication (DTP)
One course to cover all your basics of Photoshop, CorelDRAW & PageMaker!
What you'll learn
In this course, you will learn about:
Basics of Photoshop
Crop and erase tool
Slice Tool
Gradient and paint bucket
Dodge, burn, sponge
Text and path tools
Custom shape
Eye Dropper, Color Sampler, Measure Tool
Fire effect
Image in Shape
Scenery Creation
Overlay effect
Light effect
Complete Pen Tool
Cross Border Effect
Blur, sharpen and smudge tools
Eye colour
Frames
Patch and shape tools
3D Shapes
Opacity effect
PageMaker Introduction
Page basic
Shapes & Frames
Line, Crop and text tools
Master Page
Saving The Publication
Closing The Publication And Quitting Pagemaker
Importing text and picture
Column Master Guide
Insert Object
Mask and unmask
Text wrap
Align Text
Bullets and Numbering
Index And Toc
Colour Palette
View option
Edit Layout
Group and Ungroup
Lock & unlock
CorelDRAW Functions
View Function
Shadow effect
Pen tools
Interactive envelope & extrude tools
Borders & Fills
Pattern fill
Shape tools
Crop and knife tool
Zoom pan tool
Pen, B Spline, Polyline, 3 Point Curve Tool
Smart Fill, Smart Drawing
Default fill
Page properties
How to make a logo
Save functions
Copy and clone effect
Create a calendar
Color Palette
Requirements
Basic Internet access
Basic Hindi & English understanding
Access to Computer or Smartphone
---
Topics for this course
Adobe Photoshop CC 2019
4. Mirror Effect – use of Transform Tool

5. Selection Tools and Feather Effects

6. Use Lasso Selection Tools

7. Fit Image into Object using Transform

8. Create Passport Size Photos

9. Use of Quick Selection and Magic Wand tool

10. Use of Pen Tool – Blur Image Background

11. Change Image Background

12. Use of Shapes

13. Apply Effects on Shapes

14. Text Fire Effects

15. Text Tools and Options

16. Download Design Fonts & Hindi Typing

17. Text Effects

18. Create PNG Image

19. Create Pattern

20. Clone Stamp Tool

21. Remove Black spot from Face

22. Create GIF Image

23. Create Animated Advertise

24. Layer Panel Options

25. Advance Crop

26. Create advertising Template

27. Healing Brush Tool Content Aware Tool

28. Brush Tools

29. Pattern Stamp Tool

30. Art History Brush tool

31. Eraser Tools

32. Gradient Tool

33. Blur Tool, Smudge Tool

34. Dodge, Burn, Sponge Tool

35. Pen Tools in Details

36. Create Your Custom Shape

37. Create Layer Mask

38. Create Layer Mask

39. Actions – Reduce 1000 Image size with one click

40. Create Poster

41. Remove Fences Effect

42. Image Menu – Color Tones, Replace Color

43. Convert to Smart Object

44. Cliping Mask – Add Image into Mobile cover and Text

45. 3D POP Out Effect in Photoshop

46. Select Menu in Detail

47. 50 Shortcut keys to Boost working Speed
Adobe PageMaker 7.0 Lessons
4. Frames

5. Line, Crop Tools

6. Text Tools

7. Master Page

8. Saving The Publication

9. Closing The Publication And Quitting PageMaker

10. Importing text and picture

11. Column master Guide

12. Insert Object

13. Mask and unmask

14. Text wrap

15. Align Text

16. Bullets and Numbering

17. Index And Table of Contents

18. Colour Palette

19. View option

20. Edit Layout

21. Group and Ungroup

22. Lock & Unlock
CorelDRAW X5 Lessons
4. Practical use of power clip

5. Practical use of envelope tool and more

6. Practical use of eraser tool

7. Practical use of star shape

8. Practical use of weld option

9. Practical use of round corners option

10. Use of blend tool in Logo

11. Import image in Corel and create film strip

12. Add perspective effect on text

13. Rotate object and create design

14. Use of all pick tools and shape tools

15. Use of Eraser, knife and crop tools

16. Use of pen tool and other line tools

17. Use of artistic media brush tools

18. Use of rectangle and ellipse tools with weld options

19. Use of polygon, star, spiral, graph tools

20. Use of text tool and hindi typing, free font installation

21. Draw table, use of dimensions tool

22. Drop shadow and contour tool

23. Use of blend, envelope, extrude tool

24. Use of transparency, interactive fill, smart fill tool

25. Create alphabet logo

26. Create professional business card

27. Modern business card

28. Design certificate in Corel

29. Create professional employee ID card

30. Design Poster in CorelDraw

31. Design T-shirt

32. Design banner using Corel tools

33. Double exposure effect in Corel

34. Design Stamp in Corel

35. 40+ keyboard shortcuts

36. Symbol manager

37. Create logo using tools

38. Design menu card
---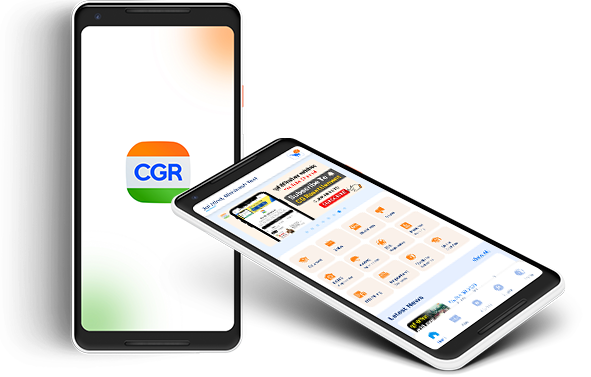 Start your Second Innings with us
.
Private & Government Jobs | Veteran News | Courses | Veteran Seva Kendra