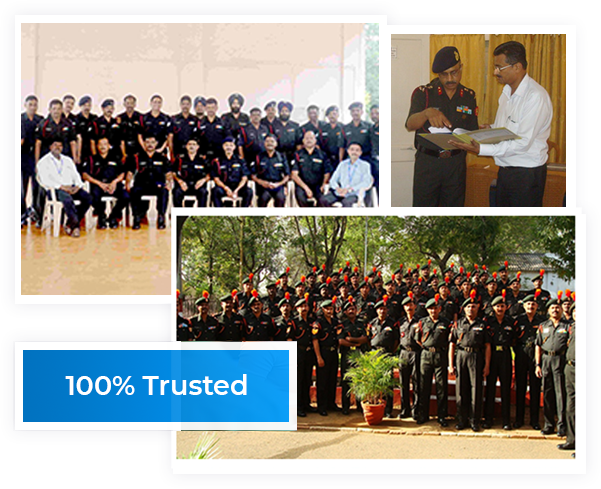 About CG Resettlement Private Limited
.
A Veteran Second Innings Partner
Creative Group (CG) was established in 1984 with its first company being Creative Computers. Over the years we have learned and evolved and now with CG Resettlement Private Limited, we aim to be a One Stop Resettlement Partner for all Retiring Ex Servicemen (Military, Para Military Forces, Police Force, Central & State Government Institutions).
CG has over 25 years of experience in offering Training & Resettlement options Exclusively for our Retiring Soldiers. We have conducted several resettlement courses in many Indian Army Regiments like Artillery Centre (Nashik Road, Camp), BEG Centre in Kirkee (Pune), AAD in Gopalpur (Odisha), EME Centre in Secunderabad, Mahar Regimental Centre (Sagar, MP), Maratha L.I Regimental Centre (Belgaum), Sikh L.I Regimental Centre and Rajput Regimental Centre (Fatehgarh), Brigade of the Guards Regimental Centre (Kamptee), Assam Regimental Centre and 58 Gorkha Training Centre in Shillong. We have also conduced several resettlement training programs for the Indian Navy at Navy Nagar, Mumbai.
Our passion to serve the country has only grown over time. We have a great team of Mentors & Advisors on board with us comprising of Officers, JCO's & PBOR's from Army, Air Force & Navy.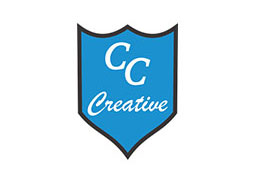 Creative
Computers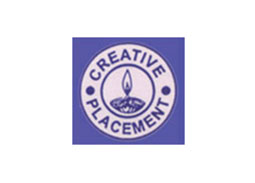 Creative
Placement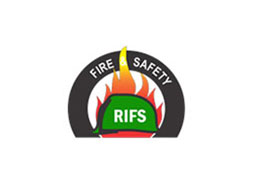 Royal Institute of Fire & Safety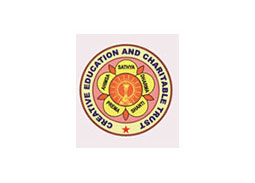 Creative Educational & Charitable Trust (NGO)
Meet Our Management Team
.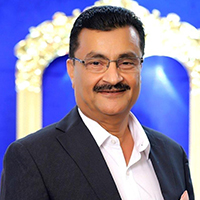 Dhiraj Dharod
Founder & Director
Dhiraj Dharod is the Founder & Director of Creative Group. He has devoted most of his years for the welfare and resettlement of ex-servicemen. Over the last 25+ years, he has successfully run resettlement courses for over 60,000 soldiers in various regimental and private centers across the country. He remains determined towards his goal and with CGR he hopes to empower even more ex-servicemen and their dependents for a successful second career.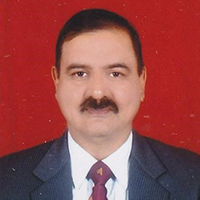 Col. Y. V. Suri (Retd)
Vice President
Col Y V Suri (Retd) was commissioned to the Regiment of Artillery in 1982. Having done his Regimental & Aviation tenures, he served with the NCC for a while and also with the Artillery Depot Regiment and Recruitment Bty. Currently, he is the VP of CG Resettlement Pvt Ltd. During his last two tenures with the Depot Regt he realized how unprepared a potential retiree was to face the civil streets in his mid 30's. Thus now he wants to ensure that we at CGR can help make this resettlement process as smooth as possible.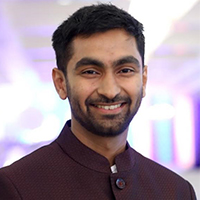 Aditya Dharod
Vice President
Aditya has returned from USA after completing his studies and working in a managerial role there. He is the head of our technology and operations division and is equally inclined like his dad to empower our ex-servicemen and their dependents for their effective resettlement.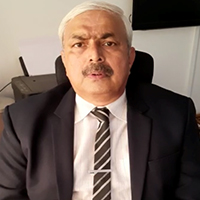 Capt Neelkanth Vishwanath Kesari (Retd)
Advisor
Captain N V Kesari (Retd) served in the Indian Navy for nearly 34 years and held many positions of responsibility during the period of service. Captain Kesari commanded warships as well as shore establishments. His last posting was in the Directorate of Resettlement. The officer currently stays in Pune. Both his sons are currently serving in the Indian Armed Forces.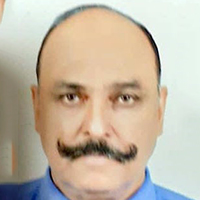 Col Hemant Bhouraskar (Retd)
Advisor
Col Hemant Bhouraskar (Retd) is a retired veteran from the Mahar Regiment. He was last posted at the Director General Resettlement, New Delhi and was responsible for Training & Resettlement of Officers, Jr Commissioned Officers & Jawans of Army, Navy & Air Force. He ensured that maximum number of retirees were able to opt for resettlement courses and thus secure good jobs post retirement.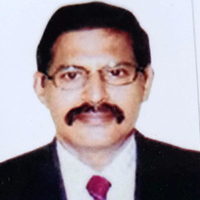 Col Ramanan Nadukkandy (Retd)
Advisor
Col Ramanan A 1976 batch Armoured Corps officer who has Three decades of active service, including Counter Insurgency, Instructor in Radio, Gunnery and EW. Qualified in Training & Development, Master Diploma in Personal Management and a Faculty in managerial subjects. Col Ramanan is actively involved in building up youth through motivation and career guidance. Presently devoted to social services and is ever ready with his innovative ideas to ensure that we at CGR can successfully empower the lives of ex-servicemen and their families.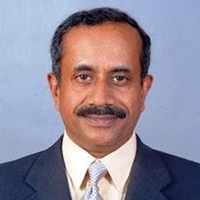 Col Ramdev Pillai (Retd)
Advisor
Col Ramdev Pillai (Retd) is a B Sc and MBA by qualification. He is a Trainer for MBA programs and has also served as a Senior Systems Analyst, CEO at Mega Education Group, Head HR at Technopark MNC and the COO of Major Training Co. till 21 FEB 2020. Col Pillai is a visionary and is always willing to devote his time when it comes to the welfare of our retiring soldiers. We feel honored to have him as our Advisor.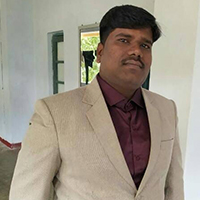 Sanjay Dandge
Core Team Member
Sanjay has been with CGR for over 16 years now. He heads our offline training centers across the country. He has devoted his entire career to date to ensure that he can help as many ex-servicemen as possible. He is our frontline hero and is always willing and available to help with any resettlement related challenges one might face.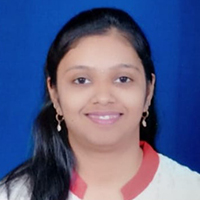 Foram Sangoi
Core Team Member
Foram is associated with Creative Group for 8 years now. She heads the Security Training & PSARA divisions and is stationed in our headquarters in Thane. She is your go to person if you are looking to either get a new security agency license, train and certify the guards for your existing agency or looking for a consultancy to renew your current license.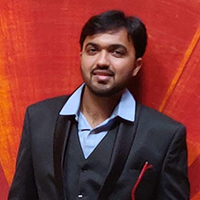 Nitesh Shah
Core Team Member
Nitesh has 8+ years of experience in Human Resources & Recruitment. He is currently the heading our Recruitment division. Previously, he has worked in various different sectors and also consulted over 25 startups on the HR Front. Nitesh has a very strong hold with a number of corporates across the country.
Affiliations
.
We are certified to seize the best choice.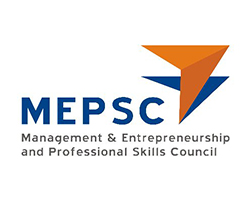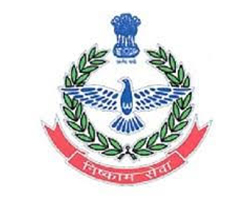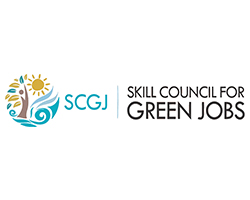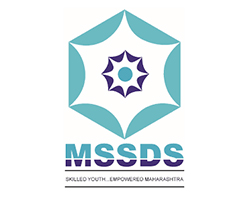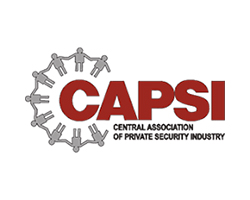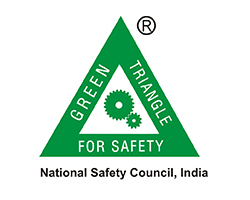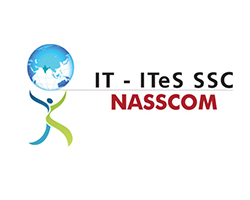 Photo Gallery
.
A great place to grow and make a difference.
Recognitions
.
Rewarding accomplishment, recognizing achievement, and preserving memories.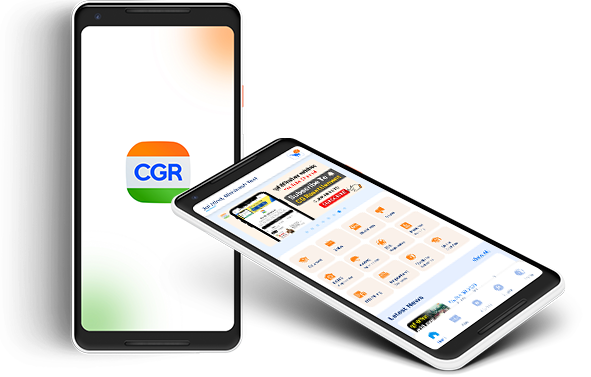 Start your Second Innings with us
.
Private & Government Jobs | Veteran News | Courses | Veteran Seva Kendra