Speedforce

Industry
Automobile Service

Investment Range
INR 5,00,000

Current no. of franchises
75
Multi-brand 2 Wheeler Service Franchise

Investment & Returns
To Know more about Speed Force -
https://www.youtube.com/c/SpeedforceFranchiseBusiness/videos
Expected Investment - INR 5,00,000
Breakdown of above Investment:
Franchisee Fees - INR 75,000/-

Tool, Equipments & Machinery with Installation and transportation - INR 2,25,000/-

Internal Super Graphics / Front Facia & Branding - INR 75,000/-

Training, Auditing & Monitoring Marketing - INR 75,000/-

Stationery / Software / - INR 50,000/-
Expected Return on Investment (ROI) - 12 to 15 Months
---
Locations Available
Andhra Pradesh
Andaman and Nicobar Islands
Arunachal Pradesh
Assam
Bihar
Chandigarh
Chhattisgarh
Dadar and Nagar Haveli
Daman and Diu
Delhi
Lakshadweep
Puducherry
Goa
Gujarat
Haryana
Himachal Pradesh
Jammu and Kashmir
Jharkhand
Karnataka
Kerala
Madhya Pradesh
Maharashtra
Manipur
Meghalaya
Mizoram
Nagaland
Odisha
Punjab
Rajasthan
Sikkim
Tamil Nadu
Telangana
Tripura
Uttar Pradesh
Uttarakhand
West Bengal
---
Property Required
Floor Area required – 200 to 400 sqft
Type of property required – Shop
Frontage – 12-14 ft
---
Training Details
Will training be given to the franchise – Yes
Will the franchise be given Software support – Yes
Will the franchise get ongoing business support – Yes
Will the franchise get marketing support – Yes
---
Agreement / Contract Terms
Term of the Agreement – One Time
Renewal Cost at end of current term – N.A
---
About the Business
WHAT IS SPEEDFORCE?
Speedforce is a company having different skillsets & wroking experience such as-
Core automobile 2wheeler

Service networking

Sales & marketing branding

Account & Finance

Industry services technical

ERP

Digital solution
The services we provide at a Speedforce outlet are:
➢ Periodic service
➢ Minor & Major repairs
➢ Accidental repairs
➢ Battery service
➢ Annual maintenance contract ➢ Pickup and drop
➢ Break down service
➢ Value added services
➢ Insurance service
➢ Used Two Wheeler Warranties
➢ EV Charging & Services
➢ Road Side Assistance & Services

WHY SPEEDFORCE?

India's Top 10 Business Brand Winner Company
Strong experienced team of more than 240+ years in automobile service sector

All around 360 degree support to establish

Profitable Business

300+ Franchisees across country

Multiple avenue to generate revenue

Periodic analysis through visits, audits & progressive suggestions

Generation of employment by becoming entrepreneur
Recommended Courses
Recommended Jobs
Have a specific query?
Drop us a line here & our team will get back to you within 3 hours.
Contact Us
Recommended News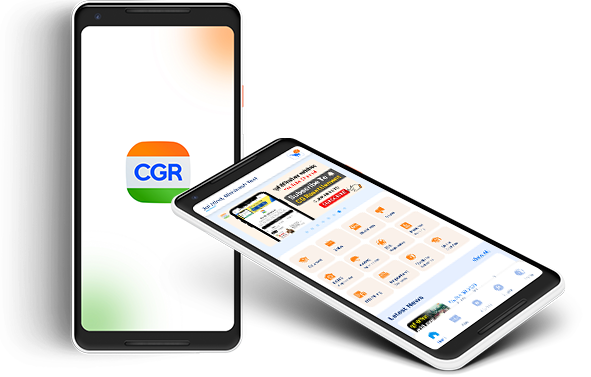 Start your Second Innings with us
.
Private & Government Jobs | Veteran News | Courses | Veteran Seva Kendra